Facebook was down for almost everyone on 27th January 2015 close to an hour, robbing million of fans from uploading their pictures, check-ins and status updates! Even refreshing the page a 100 times dint help, don't worry I completely sympathize with you.
"I was totally unprepared for this catastrophe, had no idea whatsoever what to do, it felt like the dark days are here again". That's not me but I'm sure there must be many people who must have felt aimless and said exactly the same words. I could see few on my Twitter timeline as well. So I'm listing down few things to keep you occupied, if Facebook happens to go down again! (Mark I'm counting on you that it won't happen again though).
Quick Note: It's totally upto you how seriously you want to take this article, for me it's just too serious. And I am gonna follow these things, except the ones that don't apply
1. First thing first. Google it!
Google is the only thing that won't lie or prank you! The moment you notice that Facebook is Down, Google it! If you see some of the results from renowned sites, like Mashable, The Next Web, BBC News, Huffington Post and so on. Take a deep breath! You are not the only one facing this predicament, that makes it a tad bit more bearable right?
2. Try to remember your Twitter password
It is time to remember your Twitter password, normally you don't need it. But right now it's going to be your new BFF or how else will tell everyone what are you eating for breakfast or what's your next move. Just pray your security question is easy and you remember your answer.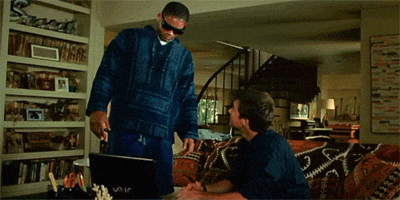 3. Bring down other platforms with "Facebook is Down" messages!
Now that you've figured out your password of Twitter, it is time to warn everyone! That our dearly beloved Facebook is down, be as creative as you want! Try to write as quickly as you want and best is you can do that till you see the blue Facebook screen again. Guess what there were some Billion tweets in just few mins.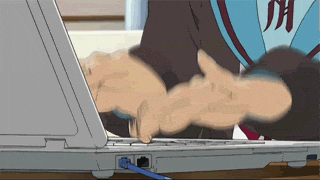 Also inform each and every other platform, groups on WhatsApp, make it your status update everywhere else.
4. Share a Sad/Frustrated Seflie
Thanks to the fever of selfies now, almost everyone's profile page has different selfies – I'm going to eat yummy food selfie. Wow I'm so excited selfie. This totally sucks selfie. I am looking so cool selfie and so on. Here comes another one you can add to your portfolio, the sad or frustrated selfie that should easily kill 10-15 mins till you get the right picture which depicts the correct emotion!
5. Practice Darts
During this entire trauma, there is currently only one person who everyone hates, "Mark Zuckerberg". Why did he create Facebook and get us addicted, now because of him we can think of nothing else! Now is when you take a target board and practice your aiming skills, keep throwing one dart after the other! Makes you feel better now?
6. Behave like a Zombie
It is time to step away from your smartphones or laptop, and walk towards your window and admire the outside world. And you will notice that the beautiful sun shining, its brighter ofcourse! But that's too much light, it's time to close the drape and go back and procrastinate.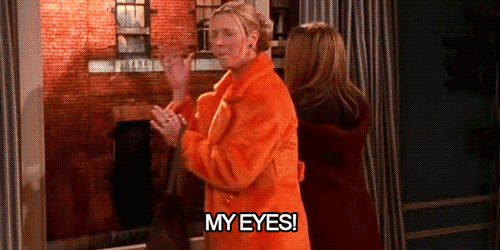 7. Get on the streets and Shout it out Loud
You think I am gone mad? Well I am afraid you are wrong, check this–
People Shouting Status Updates In The Street As Facebook Experiences Problems http://t.co/PlEtbzFqLh #facebookdown pic.twitter.com/pDzQbhlh8Z

— Waterford Whispers (@WhispersNewsLTD) January 27, 2015
Get out on your streets and shout out loud that Facebook is down; you may be surprised that some people may join you and in-turn you will make new friends in real-life! Nice no?
8. Call one of your Facebook friends and Crib
You are still angry about it? Here is another trick, remember at one point in time we were all proud of how many friends we had on Facebook, so call one of your friends from that list and vent it out. It feels good to let out your emotions and they will definitely comfort you in the process as well add their two bits.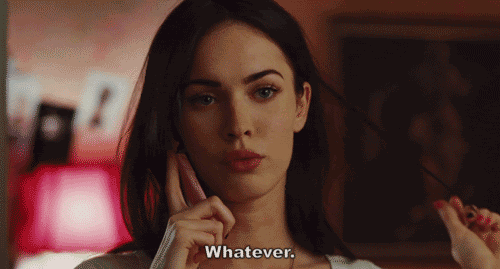 9. Feel Proud, that you are still Alive
Thank your stars, god and everyone else who helped you through this tough time and that you're still alive! It shows that you have immense will-power to fight through any hurdles in life. Yay you!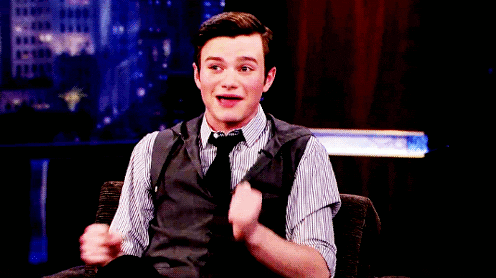 10. You have a chance to actually do some WORK!
Okay, so technically browsing through Facebook is my job as I have clients profile to handle! But what's your excuse if you aren't a social media manager, make use of those 30-40 minutes productively and do your work actually.
I am sure there are people out there who must be doing other things as well, do share your innovative idea with me about what you consider doing when Facebook is Down. Or is it not a big deal for you?
Special thanks to Giphy.com for amazing GIFs here.