Facebook constantly keeps bringing about changes to its algorithm (edgerank) and adds additional functionalities so it can benefit the businesses. They launched a new ad tool on 7th October 2014, allowing businesses to target ads to users based on their specific locations, which is referred to as "Geofencing."
Now brick-and-mortar businesses will be able to target their customers more effectively through these location aware ads on their Smartphone's and web browsers thus convincing them to visit the store. In fact, Facebook has also added a unique "Get Directions" call-to-action that can guide users directly to a specific location from their smartphones. Let's take a look at ways how brands can leverage the new ad tool to their benefit and increase store visits and sales.
1. Talk about in-Store Events
The best way to increase footfalls in your store is by sharing it on social media, feature the event ahead of its time with your local customers through this ad feature thus it will excite shoppers around your store. Share snippets of information of your ongoing event and make sure to highlight the USP of the event so it grabs their attention and makes them visit the store.
The overall idea behind this is to promote an ongoing event and increase footfalls.
2. Promote upcoming Offers and Promotions
Who doesn't love sale shopping? Buying that outfit you have been eyeing since months at half price is an achievement all in all! Thus provide an early bird access to your fans, not only will they feel special but it will be a definite visit to your store from them. But advertise this to your fans a bit in advance, before your main sale begins.
This can be used to gain new customers or even for your existing customers. You can use Facebook power editor and create a custom audience for your existing users. As soon as they will be around your store they would see the promotion on Facebook.
3. Provide Perk for Check-ins
In your timelines you will see your friends, family checking-in at places when they are out and about, thus notifying their network of what they are upto! A lot of time your customers check-in when they are at your store, now as a brand you can take advantage of that and make sure that everyone check-in's and it increases awareness of your brand.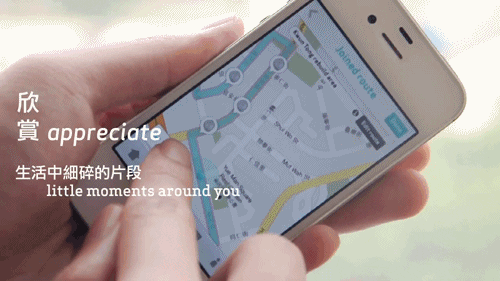 For example, you can advertise to them saying your "Check-In unlocks something special." Which will lure them to come to your store and check-in and provide such an offer which will be applicable for whatever they purchase or on their next purchase, hence it induces repeat purchases and sales of your store.
4. Reach Out to your Customers before your Competitors
A lot of times you see a man dressed as a lobster/chicken where they are constantly trying to sell their restaurant to you so you visit them! Now with Facebook local aware ads, there is a more personalised way to lure your customers to choose you, before your competitors.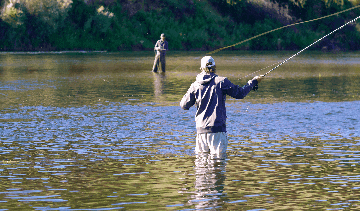 For example, When you enter a mall or a vicinity full of choices to buy a pair of shoes or maybe jeans. You are at Adidas store and you see a Facebook ad on your mobile from Nike about 30% off on shoes or jeans. How likely it is that before making a final decision at Adidas you will check out Nike store? This again can be played around with Facebook advanced targeting, different ads for Men, Women, age group and so on.
5. Complementary Products
A sure shot way to get your customers to your stores is by providing something complementary. When your customers are around the store, you can shoot them an ad about a special tasting/complementary product giveaway and they will definitely line up outside your store to scoop up the goodie!
Bonus: Increase App Installs
Through these ads, you can even increase your Mobile app installs. When your customers are at the store and browsing your stuff, and they see a ad if they would like to download your app. If they like your stuff, they will most definitely download the app so they can browse through your products at their own convenience as well.
For example, you visit Mango and they show you an ad saying 'A complete collection from Mango right in your hands' download the app. You will definitely hit the download button! Isn't it?
I personally haven't used Facebook ads as of now as Facebook is still in process of rolling this out to all. But I am eager to get started with this for some of my clients and see how it really works. These are some of the ideas I had in my mind for Location based advertising on Facebook. The most important point to remember is that your 'copy and image' is what will pull your customers to your store, so make sure it is catchy and to-the point.
Your Turn
How do you think you will use this ad tool in your marketing efforts? Do share your ideas with me below.