[Note: This post has been updated to accommodate new authors from 2015]
If you are a Brand Manager? or a Marketing and Communication Manager? or a newbie in Social Media? I am sure you will love this article. Being in touch with Social Media experts is not only going to keep you updated with latest news in the industry but you can be also sure that if there is a new feature/product that has launched, or a new social media platform which is growing really fast, or may be an upcoming webminar/seminar all of that will be at your access on a first-hand basis.
Below are some of the top engaging and enthusiastic Social Media Experts (in alphabetical order) in India you should follow. The list is based on their activity on twitter and the relevant content they share based on Digital or Social Marketing scenario in India
Social Media Experts to follow in India
A good way to start Twitter by following these Social Media users in India who wield influence on Twitter in the field of digital marketing and social media.
The latest Tweets from Alok Kejriwal (@rodinhood). Sold last Company to Disney. Crazy Internet entrepreneur who likes to help other entrepreneurs. Meditates and runs. Loves life!. mumbai
Tweets about startups and online marketing in India
Ankita Gaba is Social Media Strategist, Consultant & Trainer | Entrepreneur | Blogger | Shoeoholic | Cofounder @GetEvangelized | She is also the Ex Co-Founder @Social_Samosa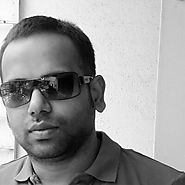 Prasant Naidu is building @LHInsights with his better half @oldfox004 in Pune, India
Manages LightHouse Insights which is a blog dedicated to Indian Social Media
Ashok Lalla is Global Head, Digital Marketing @Infosys | Helping brands perfect their tango with digital since 2000 | Jump, climb, walk my way to fit | Mentor startup brands. Bangalore, India
Tweets about startups and brands strategy
Malhar Barai #Digital Strategy @Tech_Mahindra | Author | Speaker | Blogger | Social Media Maven | Content Writer | #SEOTalk Co-host | Dad | Tweets my own opinion. Bangalore, India
Priya Florence Shah is CEO of @BlogBrandz. Night-owl. Author, Social Media Marketer. Passionate about animal rights, environmental issues. Indulgent Mom of 2 Labs and 1 human. Pune, India
Netra Parikh is an Avid Networker,Social Networking (Media) Passionate,http://t.co/vs8EPxEBlB, Headstart.in, Loves to Travel,Events. Mumbai, Ahmedabad, India
Sorav Jain calls himself the Thinker in Chief @echovme, Digital Marketing & Social Media Consultant, Speaker, Blogger. Animal Lover, PETA Activist, Author of 'Social Media for Business'. Chennai, India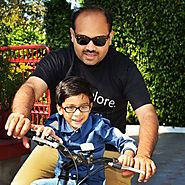 Amit Agarwal is the Founder of Digital Inspiration (http://t.co/Qy6ffUNExp), a popular tech & how-to blog since 2004. India
Neeraj Thakur is working on Digital Marketing @Hubstaff | Polymer Engineer | Likes Internet Startups & Businesses | Tea is my beer | http://t.co/fb0kP2ysHt. Pune, India
How this list of 'Social Media Experts' can help you?
Add them to a Twitter list to monitor their thoughts on a regular basis
Reach out to them for any specific queries or doubts you might have in mind. Most of them are pretty responsive on Twitter
Read the articles they share on Twitter. Most of them are highly relevant and educational for beginners
Show them some Twitter love if you follow them already
Anyone else you would like to see in this list which we may have missed out? Do let us know and we would be happy to add them after proper check of relevance at our end.
Do let us know your Top 3 in the comments below