Google+ is one of the most under-utilised social platform today! That's what I believe, I have seen people struggling with traditional SEO practices, people who don't believe that Google+ is not for techies and I recently met a guy in India who asked me 'People really use Google+?' I wasn't shocked with that statement but was in coma for a minute when he mentioned he heads a SEO company.
Google+ is a mix platform, I see friends, followers, acquaintances, hangouts, videos, images, conversations, GIFs and so on. It's like Facebook. Twitter. Tumblr. All at one place. And the best thing is, its terrific for SEO. I do see some of the brands considering Google+ these days but they get lost really soon. Let me share some of my learnings and ways to Stand out from the crowd and mark your own niche.
1. A/B Content Testing
How do you know what your audience enjoys or ignores the most? You need to test your content by pitting it against each other, keeping the circumstances of timing and placement the same. Test different type of posts from short/long texts, Image only, videos or GIFs and monitor how your audiences engage with these different styles of posts. Segregate your posts in various categories and see which one works more.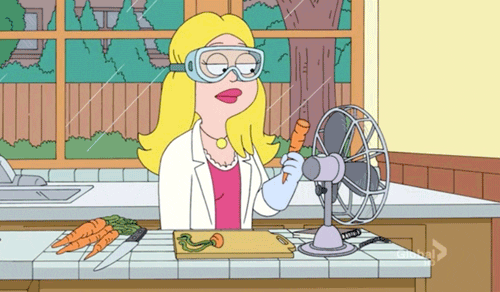 With those insights it will help you get a better understanding of which piece of content is hitting the mark and which one was a complete fail. That leaves you with the simple thing, more of what your audience like and less of what they don't engage with.
2. Catchy Headlines
On Google+ headlines are just not texts, they help in SEO as well. A good headline requires as much effort put in developing the concept for writing an article. Writing a good headline is like fishing, as it entices your audiences to read the article so they become the bait. Check out this example below-
This post starts with a headline, and then a quick description about how that tool can help you build your influence on Twitter. Headline is majorly focused to catch as many eye balls as possible and at the same time taking care of SEO bit. You can also look at this detailed section we covered earlier, to help you write really catchy headlines.
3. Don't Use it as Pinterest
Beautiful images propel content on Google+, but do not mistake it for Pinterest! Each social network has its different posting styles, and it is best you adhere to them to receive the best possible results.
This is a learning I am sharing here! You see the two images above? Both are Digital Insights G+ posts. On the left there is a long infographic we shared, it got less engagement and users find it difficult to read. I know there are options where you can zoom images and read but that is lot of expectations you carry for your visitors. Instead we tried a different format, diving the infographic in two parts. Putting it together makes another graphic with better visibility and more engagement.
4. Use Hashtags effectively
We have used hashtags on many social networks like Twitter, Facebook, Instagram they look pretty much the same way as they do on Google+. But after reading Mark Traphagen's post on Hashtags and related hashtags I realized that though it looks similar but hashtags on Google+ have a different way to function (btw if you are not following Mark yet, I recommend you to start doing that right away). You can make google learn about hashtags and related hashtags by using them efficiently.
Google+ also adds hashtags when you miss out, and it's not only based on texts. You can try simply uploading an image and google+ might tag those images which later can be used while searching. You can leverage various themes of hashtags on Google+ so it gets your content exposed in front of a larger audience and in turn brings that much visibility to your brand on Google+.
5. Leverage the Power of Communities effectively
Google+ Communities gives brands the opportunity to take an active role in interacting with individuals and active users. Google+ is packed of your power users, your primary focus should be to engage with them and build relationships as you can leverage their power to share your quality content with them, which they will spread it to their circles and other networks.
You can create your own community which gives your consumers and prospects the opportunity to connect with you and bringing them closer to you which in turn help building lasting relationships.
Bonus: Remember, every Share, every +1 counts
Share quality content on your Google+ page and do so consistently to get better results. More shares and +1 you get better it is. Not sure if you are aware that +1's get accumulated; For example if I shared a post and 3 of my friends also shared it and got two +1's on each of them. You know how many total +1's I have for that post? It's 10.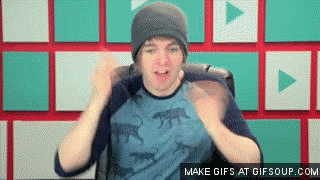 Even when your sharing your content on your Google+ page, apart from sending it to your circles, make it public so it increases chances of it being seen by more and more people, thus it increases chances of being shared/ +1'ed.
It is imperative you market on Google+ effectively, because if you don't your losing on its SEO benefits. You might also want to use of various Google+ tools to effectively market your brand.
Have any questions about Google+? Please share in the comments section below.