From being in the shadow of Facebook for a long time, Twitter has come a long way to be one of the most active networks for networking and the primary source of news. Many celebrities started flocking to the micro-blogging site which helped Twitter to rise in popularity especially in the United States.
Here we have compiled the list of Top 10 Twitter users who are the most followed along with accounts who are following the most users and the ones who are the most actively tweeting since the inception of Twitter sourced from TwitterCounter
The Top 10 Followed accounts on Twitter:
Twitter being an individual centric network has been popular among celebrities who like to interact with their fans on their daily basis. In fact, out of the top 50 followed users on Twitter, most of them belong to the Music Industry with Katy Perry topping the list with nearly 56 Million followers.
CURRENTLY✨BEAMING✨ON THE PRISMATIC WORLD TOUR 2014!
Followers: 55.8 Million
Let's make the world better, together. Download @shots and tell a friend too.
Followers: 53.8 Million
This account is run by Organizing for Action staff. Tweets from the President are signed -bo.
Followers: 45.4 Million
Tweets on news, music and trends from all your favorite channels.
Followers: 44.5 Million
Happy. Free. Confused. Lonely. At the same time.
Followers: 42.8 Million
Spreading love with every invention, forever devoted to the kingdom of monsters.
Followers: 41.9 Million
It's Britney Bitch! #BritneyJean available now on @iTunesMusic: http://t.co/dps446FIFx
Followers: 38.5 Million
Support the Clara Lionel Foundation w/ the Hard Rock Rihanna Tee -- http://t.co/RP1lrQKILP
Followers: 36.8 Million
Capturing and sharing the world's moments. Need help? Visit http://t.co/lAD7x5Uzrz for answers to common questions & known issues.
Followers: 34.5 Million
Official Twitter Account of Justin Timberlake
Followers: 34.01 Million
Top 10 Accounts following the most users on Twitter:
Twitter is a network to meet new and like-minded people apart from following your friends & colleagues. You might end up following people you might not have seen in your real life but would like to hear and share more about them. Most of the users have a #followback rule to follow people who have followed them to reciprocate the gesture and give an opening to their potential conversation.
However, there users follow the most Twitter accounts which raise the questions 'Are they really achieving anything following millions of accounts? Or is it just another Twitter bot?'




Most active Twitter Users:
There are two types of Twitter users, i.e: Those who tweet a lot & those who consume a lot but are not actively tweeting. These top 10 Twitter users are the most active users in terms of Tweeting on the platform from a long time.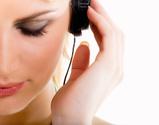 You might also like:
 Twitter Analytics: What You need to know?